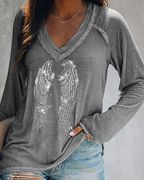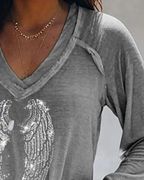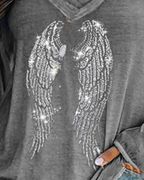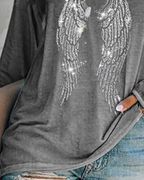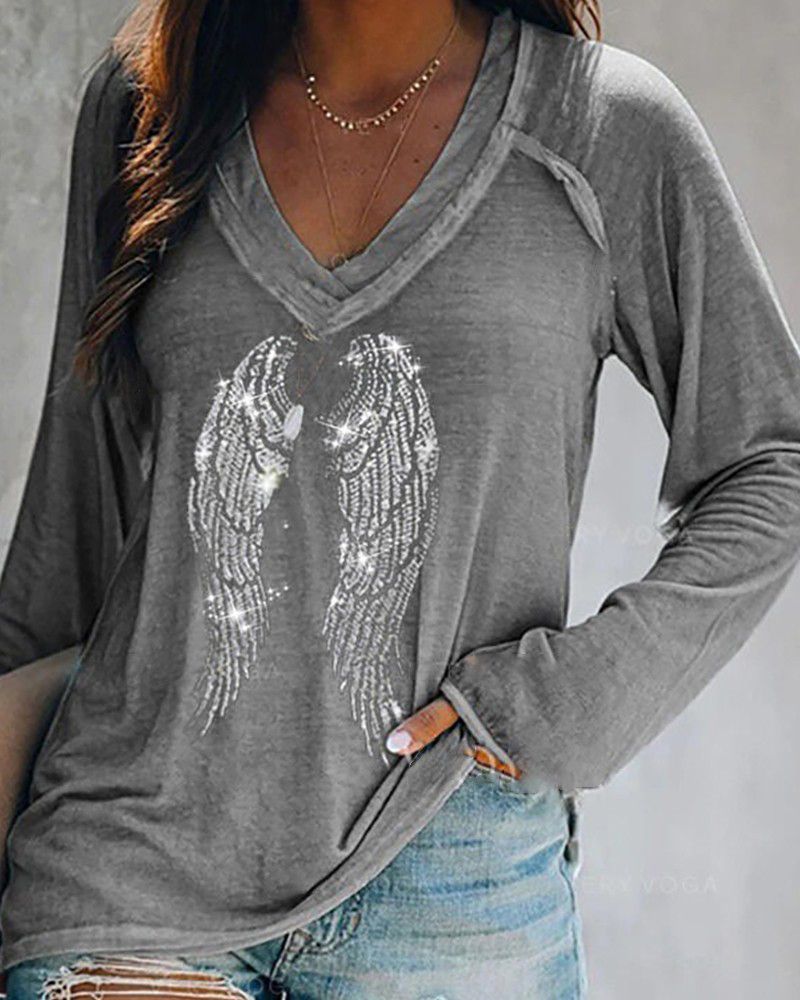 Wing Pattern Rhinestone Decor Topstitching Long Sleeve T-Shirt
(8)
Return Policy
Discover the latest trends and styles of women's shirts, tops and blouses at irresistible prices. Tailored to fit perfectly, find quality tops for women, button up blouses, tunics, plus size shirts and more.
Reviews (8)
I've washed this shirt twice and no issues with stitching unraveling, fading or shrinking. The shirt covers the bum area that is perfect wearing with leggings. And I prefer to wear it with jeans. I would recommend purchasing the shirt.
This shirt is super soft, super stretchy and super comfortable. I get so many compliments on this shirt. I will be ordering again. Get the shirt! You won't regret it.
Love this t-shirt! Super cute and flattering. Fabric is comfortable and it fits perfectly.
J'adore ce haut ! Flatteur et le petit n'était pas trop grand ! J'ai reçu de nombreux compliments quand je l'ai porté ! Idéal avec un jean, un legging ou un short. J'en ai acheté deux ! Superbes couleurs également. C'est mon haut préféré en ce moment.