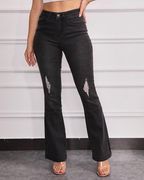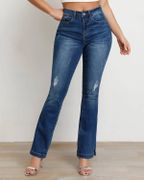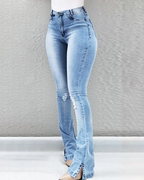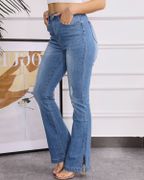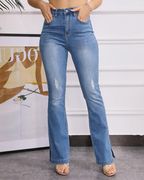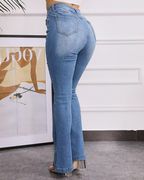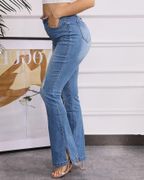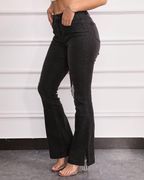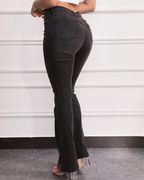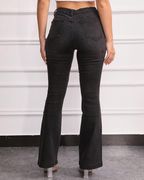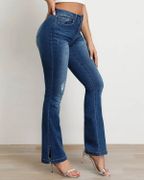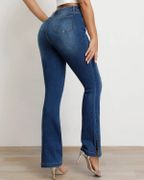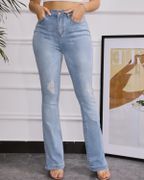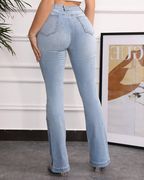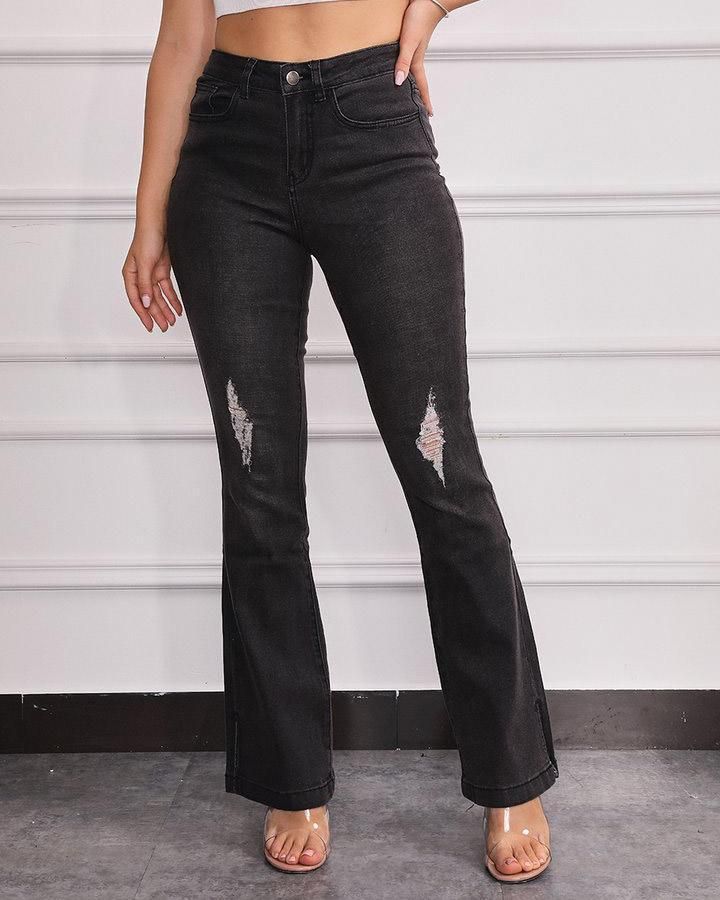 Split Hem High Waist Skinny Flare Jeans
(46)
Return Policy
Material:
70% Cotton, 25% Polyester, 3% Rayon, 2% Lycra
Shows (15)
Awesome jeans!! I ordered an XS and I am a size 3. They are very comfortable and I love the quality!
Absolutely love these jeans, material is so soft and they are fit to size. I'm wearing a M (disregard background mess please)
@Marissa Garza
I love love my Jean's, how they feel & how they look. They were worth the wait. ❣❣❤❤
@Shannon Mucha
Omg so perfect
@Shannon Mucha
Love em so comfy
Reviews (46)
These are SO CUTE. I went out on a limb buying these, because I was doing some impulse shopping and I am not disappointed! I definitely recommend these, they flaunt your natural curves and help add to your confidence. I ordered a size Large going by the size guide, they fit perfictly.
The jeans fit great, soft and stretchy. They seemed a little small when I took them out of the bag but they stretched out once I put them on. The jeans hug me tight and make my butt look great. I'm happy with them. Will buy again.
I love these jeans!!!! I got so many compliments, from all ages. I've ordered another pair already...I want every color. Majority of my weight lies in my thighs.
Excellent fit! As a mature woman, I loathe the 'low rider' jeans that my daughter wears. I am constantly trying to keep them from falling down! These jeans are high waisted and fit perfectly. I am going to order them in in different colors. they fit better than some of the $100+ jeans I have tried on in stores! Quite happy with my purchase!