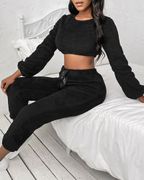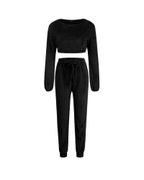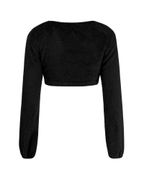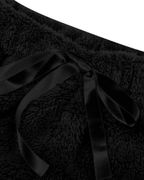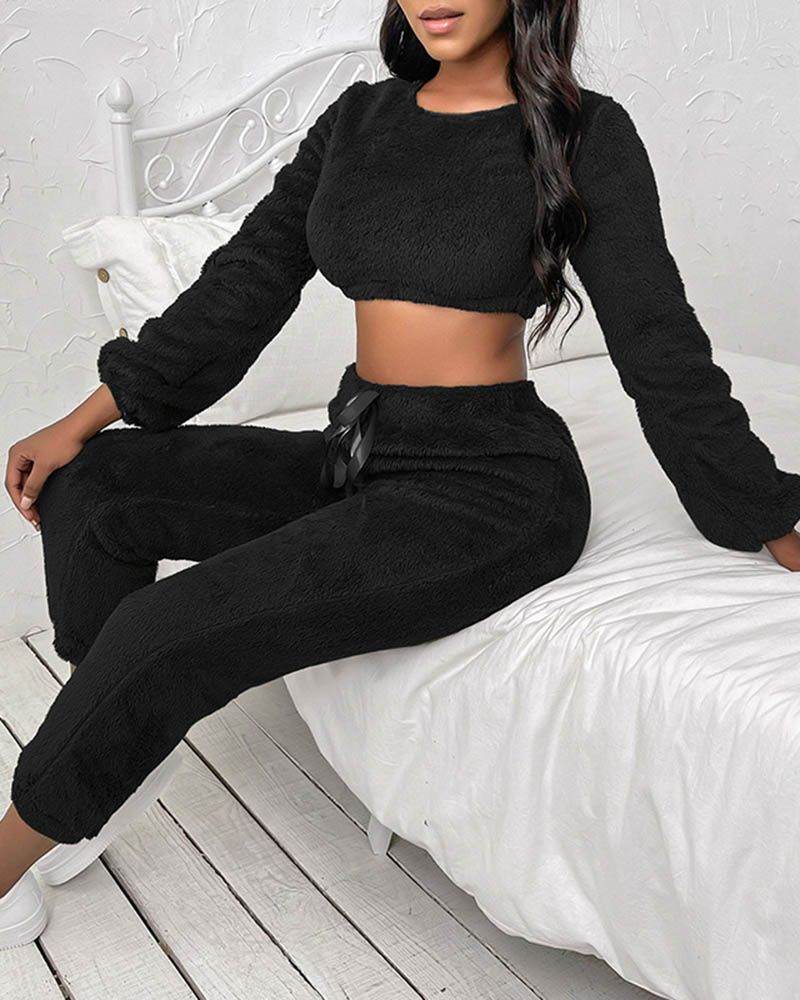 Solid Teddy Crop Top & Drawstring Pants PJ Set
(5)
Return Policy
Material:
70% Cotton, 30% Polyester
Reviews (5)
This was a Christmas Present for my daughter, was given early because she won't be here on Christmas. She loved them! They are warm and comfortable, and best thing is that they are long enough to cover her ankles! (Most pajama pants are not). She really loves these.
Bought these for my teenage granddaughter and she loved them! We live where the nights drop below freezing so having warm comfy pjs are a must. She especially couldn't get over how soft these are. The colors are very bright too!
Just had a total hip replacement. Right though really swollen. These PJs where extra roomy, even on my surgical leg. The material is so soft. It felt nice against my body, they are so warm and really cute. Now that the swelling is gone I plan to order more in my correct size this time. The PJs are perfect!!!
I'm 220 and 5'10" and this was a little big for me around the torso. But I'm not sad about it because it still fits but just extra comfy cozy. It's fuzzy on the inside and outside so it's so warm and perfect for ladies who get cold easily like me. It was long enough in the pant legs and almost touched the ground after I took out the hem. I have such long legs so this is exciting for me. The arms are a little too long, but i just roll them. Love these cute pjs!