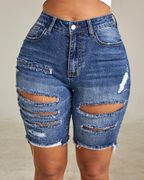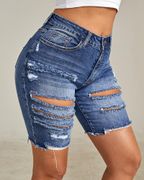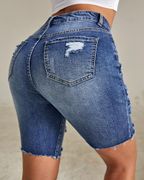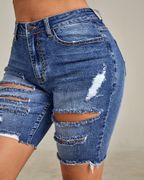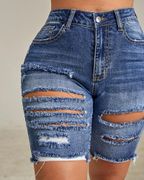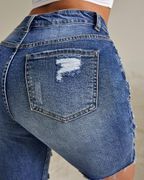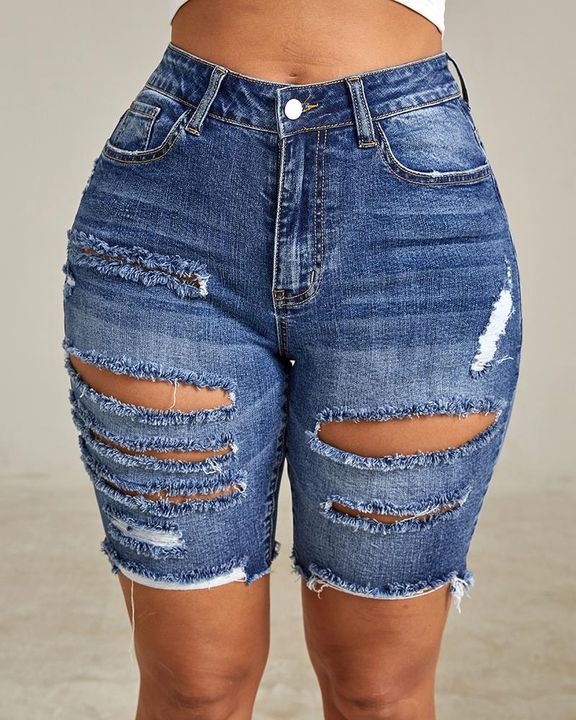 Solid Ripped Slant Pocket Zip Fly Denim Shorts
(5)
Return Policy
Enjoy comfort and style with Flamingo's range of women shorts. Choose from cotton twill or denim, as well as jean shorts, overall shorts, plus size shorts, pajama shorts, workout/gym shorts, dressy and casual styles.
Reviews (5)
I got these to wear under dresses this summer because I love a good dress but I have thick thighs and nobody enjoys chafing. They're lightweight and comfy, and perfect for what I wanted them for.
The material is soft but not cheap soft and they hold up when washed. I highly recommend and will be purchasing more! The product fit me. These look cute with long tshirts. The fabric is breathable and the stretch is very comfortable and just opaque enough. The thickness is acceptable too so, not much panty-line visible though the fabric.
Let's face it, sometimes it sucks to be a girl in the summer-- these are the saviors of my chub-rub. My thighs rub together and it's annoying. I also like to wear skirts and dresses but I move around a lot during the day. I had been wearing tighter bike shorts, but they were made up of mostly spandex and polyester and weren't very breathable... these are great because they're mostly cotton, so they're more breathable.
These are wonderful and oh sooo soft! I actually use them for pajama bottoms and hanging around the house now that it's summer and hot. Wear them. Bought 3 and will be buying more. These are perfect. There is not one thing I could complain about.