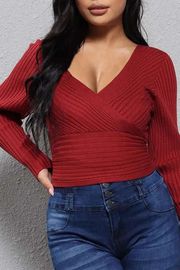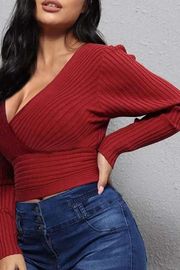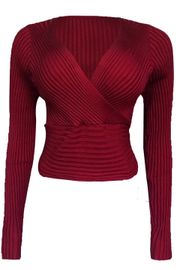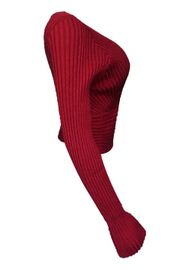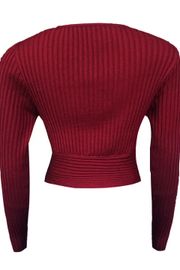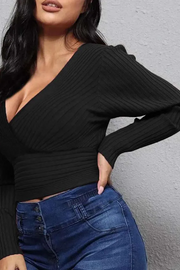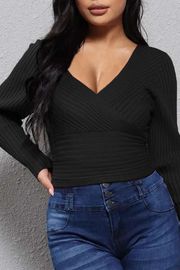 Solid Overlap Rib-Knit V Neck Sweater
@flamingo
I got this product! It's the best thing ever!
@flamingo
This is such a flattering top! Omg! It feels sooo expensive and high end.
@flamingo
The sweater is made from a stretchy acrylic yarn and feels super soft.
@flamingo
This sweater wrap is very comfortable!
Reviews (5)
C***************g
09.07.2021
J'aime beaucoup ce haut. Il est bien ajusté et j'ai reçu beaucoup de compliments à son sujet. C'est le top slouchy parfait. Je pense qu'il est sexy par-dessus un haut. Dans l'ensemble, je suis satisfaite de mon achat. Il est incroyablement doux et confortable.
This sweater wrap is very comfortable! I love that this hugs close to the body and is very flattering, especially the black color. This pairs nicely with a denim skirt and jeans! You can choose to wear this conservatively or as in the pictures you can open it up to wear it in a seductive way.
La coupe était super ! C'est une coupe en V, mais ce n'est pas comme sur la photo, mon décolleté n'est pas apparu, il est en fait beaucoup plus haut, mais avec le style en forme de V. La matière est épaisse et douce. Dans l'ensemble, il a un bon look, un bon style et une bonne coupe ! J'ai adoré son look.
Le tissu est plus épais que ce que j'attendais. C'est un vrai pull. L'entrecroisement du devant est agréable. J'ai pris la taille moyenne, et il me va bien avec une légère compression. Dans l'ensemble, c'est un pull sexy idéal pour les tenues d'hiver.