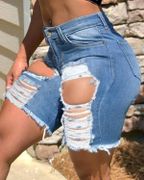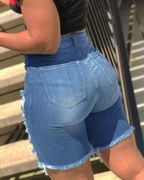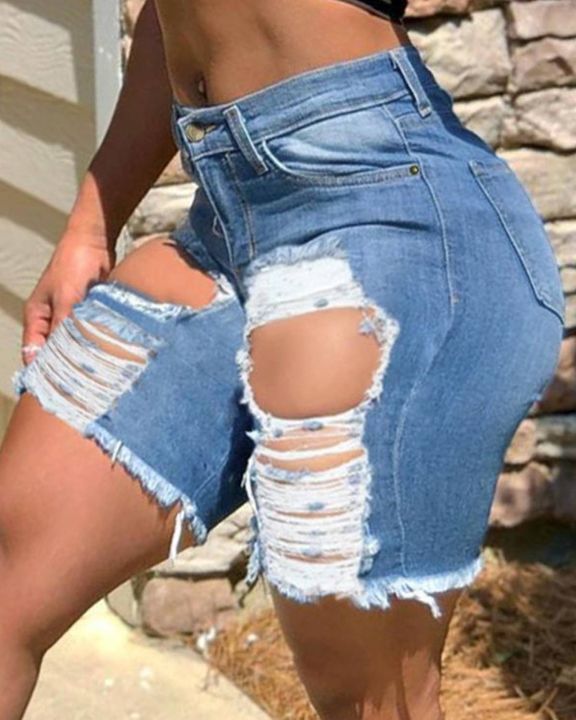 Ripped Distressed Denim Shorts
(10)
Return Policy
Enjoy comfort and style with Flamingo's range of women shorts. Choose from cotton twill or denim, as well as jean shorts, overall shorts, plus size shorts, pajama shorts, workout/gym shorts, dressy and casual styles.
Shows (2)
@Rose 🌹
Mid Blue / 2XL
Wasn't what I expected but I ended up loving them. Very stretchy and covers the
@Rose 🌹
Mid Blue / 2XL
The back
Reviews (10)
My lower body is thicker so I have a hard time with shorts fitting too tight around thighs. These shorts don't hug too much and give just enough to feel comfortable enough to sit and move around in.
I love them!! Love these shorts so much. They fit perfectly and look just like the picture. So cute. They're also stretchy and comfy. I can wear these with a variety of tops!
I was so excited for these. I've been looking for a good pair of high waisted shorts for this summer. I slipped these guys on and I was so amazed. They fit like a glove. They are so stretchy and comfortable. Just get them and add them to your closet already.
I'm absolutely in LOVE with the shorts! Super comfy and easy to dress up or down. The XL is a perfect fit.