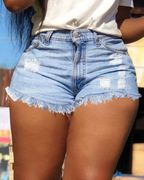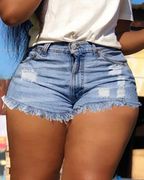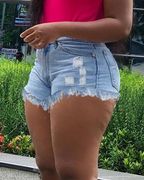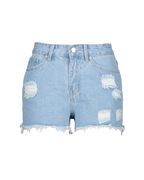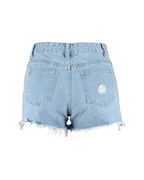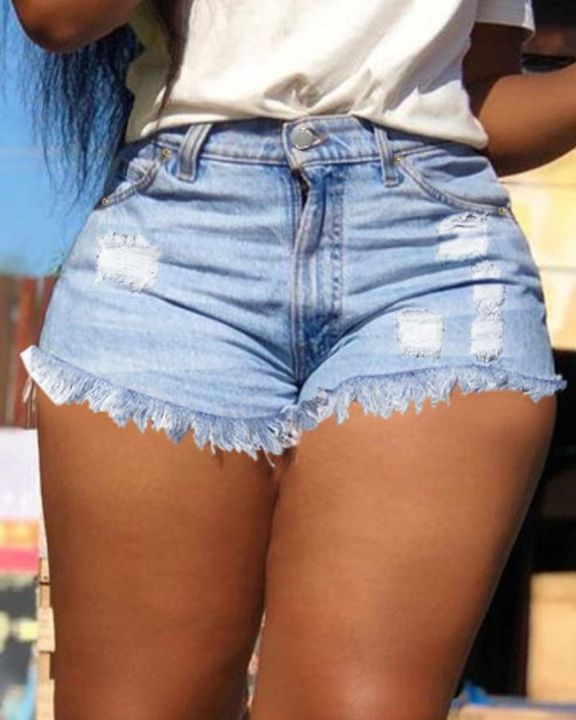 Raw Egde Ripped Denim Shorts
(10)
Return Policy
Enjoy comfort and style with Flamingo's range of women shorts. Choose from cotton twill or denim, as well as jean shorts, overall shorts, plus size shorts, pajama shorts, workout/gym shorts, dressy and casual styles.
Reviews (10)
I was pleased with them. The fabric is super stretchy and forgiving. I am not a perfect shape but these make me look really good. I am not normally one to take time to review things, but I love them and got tons of compliments!
Sexy shorts! I always feel frumpy wearing shorts and thought I'd try these out. Wow! What a difference these make.
They are stretchy and comfy and the waist is not tight at all. They aren't too short and are a nice flirty fun length. Ordered another pair! Do yourself a favor - get them.
Love love love. These are the first shorts I have felt comfortable in for a long time. They are just fitted enough around the waist and hip that they feel secure, but loose enough around the thighs to be free moving and not to revealing. VERY complimentary.