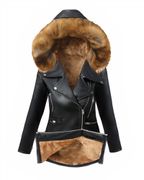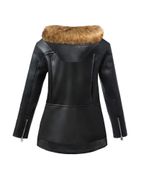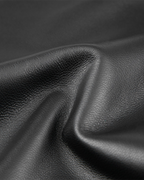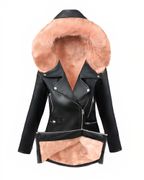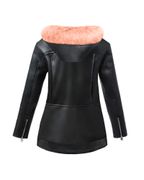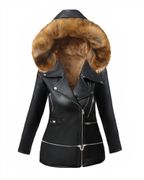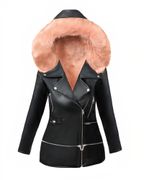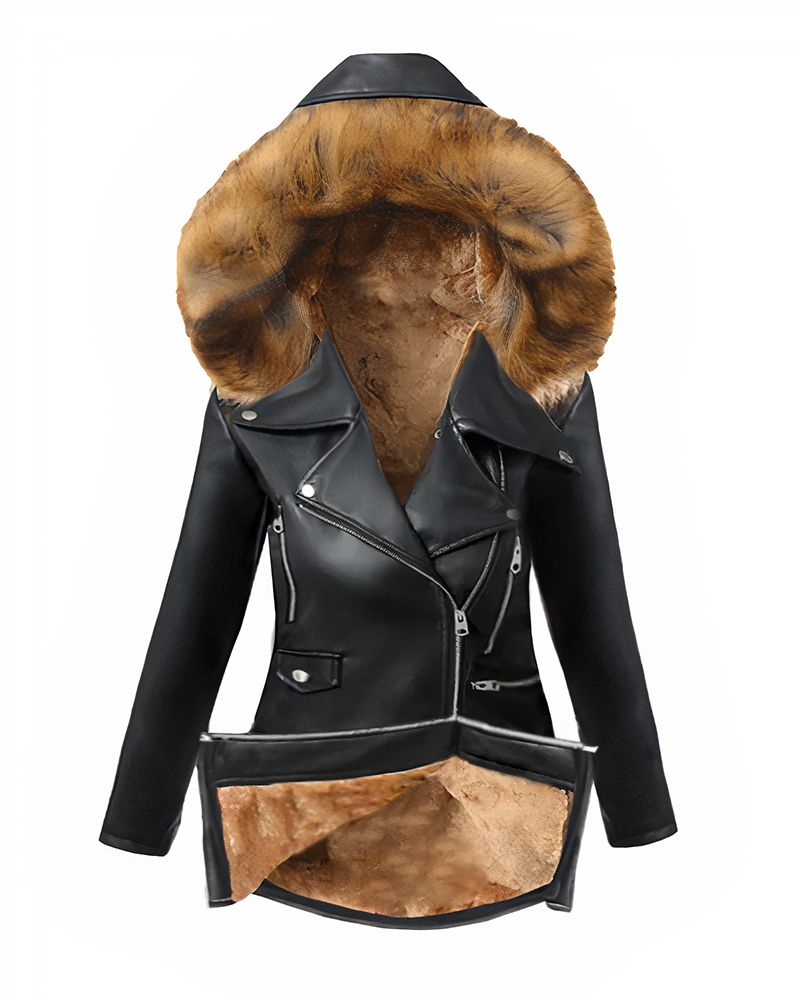 PU Leather Faux Fuzzy Thermal Lined Zip Up Hooded Jacket
(5)
Return Policy
Details:
Button, Pocket, Zipper, Split, Contrast Faux Fur
Shows (4)
@flamingo
Fits true to size and sooo warm.
@flamingo
This jacket is exactly the same as pics, fits TTS, warm and comfy.
@flamingo
This jacket is exactly the same as pics, fits TTS, warm and comfy.
@flamingo
This jacket is exactly the same as pics, fits TTS, warm and comfy.
Reviews (5)
I ordered the jacket in black and the heavy option as I wanted something warm for winter. This is a great jacket, good quality. You can unzip the hood and the lining so many different layering options. I would normally order a large for a winter coat so sweaters could fit under. overall it is a very stylish, warm, and comfortable jacket. I would buy again in a different color.
This is definitely a killer deal. I read through nearly all the reviews because I have such an issue ordering coats that are the right size because of my body which is crafted by God himself has less than conventional size issues, alright I'm kind of chubby. Anyways that's beside the point the jacket is awesome, it fits perfectly.
This worked really well, survived the tough New England winter. It kept me quite warm, between the liner and thick inside, and being able to zip both liner and jacket was great. The hood added that extra comfort during snow/rain or cold wind. When it started to warm up, I removed the liner and hood and it made the jacket even lighter. But with the liner it was heavy enough without being bulky. All the main zippers were strong metal and worked well.
This jacket is EVERYTHING. It has changed my life, no kidding. I have about a dozen jackets because I have autism and have trouble finding comfy and sturdy jackets that look good and work in different kinds of weather. This jacket covers all the bases. It's so comfortable; your sleeves don't catch/bunch because the material inside is perfect for just slipping on. It doesn't get sweaty, even when it's a bit warm (also because of that material inside) but keeps you warm in the cold. The look is original because it's a leather jacket without the douchiness that wearing a leather jacket adds. It's casual, but can be "dressed up". It doesn't smell gross like most leather and fake leather. It's the perfect length (you don't accidentally sit on it). LOVE this jacket. Thinking about ordering a second in case, God forbid something happen to this one.