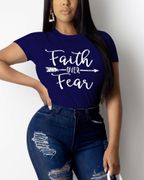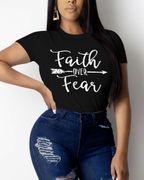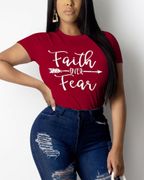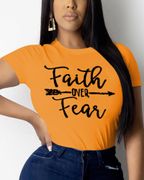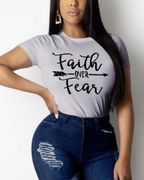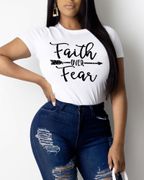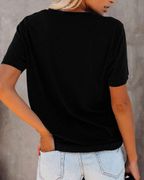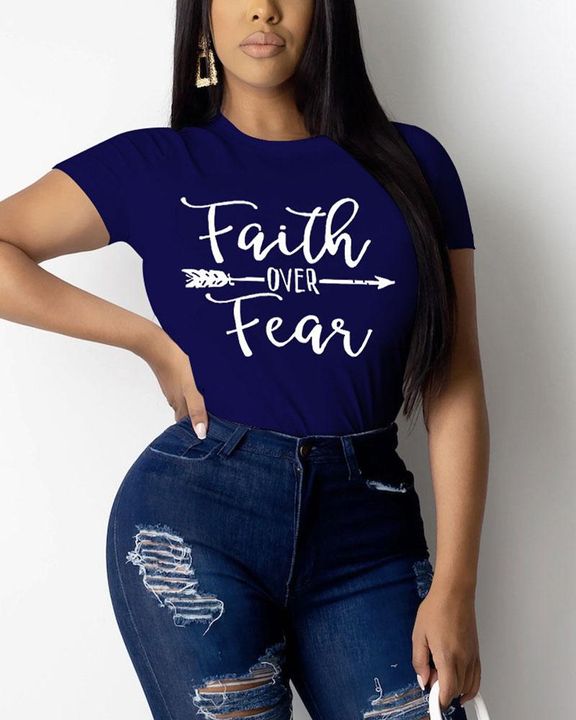 Letter Print Short Sleeve Tee
(5)
Return Policy
Discover the latest trends and styles of women's shirts, tops and blouses at irresistible prices. Tailored to fit perfectly, find quality tops for women, button up blouses, tunics, plus size shirts and more.
Shows (2)
@Maribel Plazola
Blue / 3XL
@britaney moneyham
Yellow / L
Very comfortable
Reviews (5)
Overall, this is a good basic women's white T-shirt. It is formfitting and reasonably flattering. It's a good, quality material, not too thin, with a bit of stretch to it. The cut is form fitting.
Seriously, where has this shirt been all my life?! Durable, quality material, comfortable, flattering. Nothing but good things. Have washed twice now, no issues. Ordering more.
This t-shirt in an XL and it is very true to its size. I do not feel fat or shoved in to it. I will be purchasing in additional colors. Very comfortable! I hope This helps! I'm always reading detailed reviews before purchasing.
I purchased this t-shirt in black. It has probably been through the wash about five times. The material is stretchy, and the shirt is longer. It does not ride up. I go on a lot of road trips and hiking.