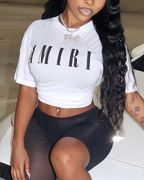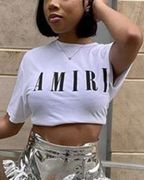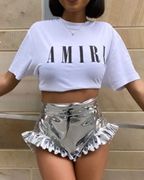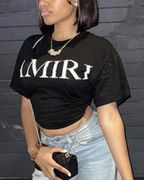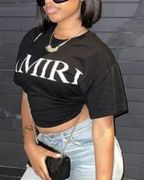 Letter Print Round Neck Short Sleeve Crop T-Shirt
(5)
Return Policy
Material:
95% Polyester, 5% Spandex
Reviews (5)
super nice and comfy. can't wait to lounge in the house or dress it up and go out. get your regular size and be aware it is kinda short but it's a crop top. measurements are correct!
This shirt is SO CUTE and I absolutely love the material! I'm going to wear it as often as possible!
SO SO SO SO Cute because the fit is just so cute and can pretty much go with anything would definitely buy more tops like this from here I am obsessed
MUST GETTTTTT!!!!!!!!its very cute & good material and you should get it!!