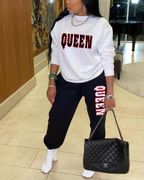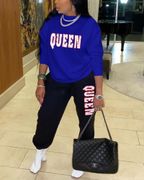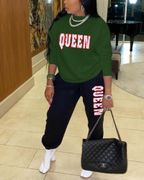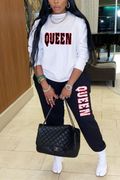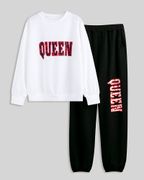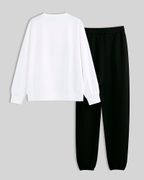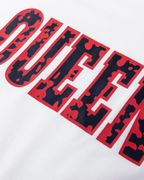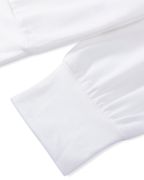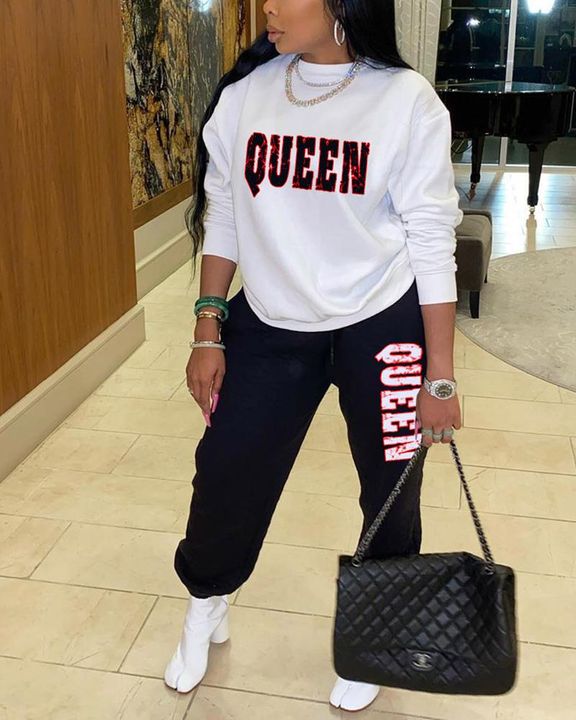 Letter Print Long Sleeve Top & Pants Set
(5)
Return Policy
Are you looking for women's loungewear? Find the coziest sweats at Flamingo Shop, including casual two piece sets, lounge sets, pajamas and more.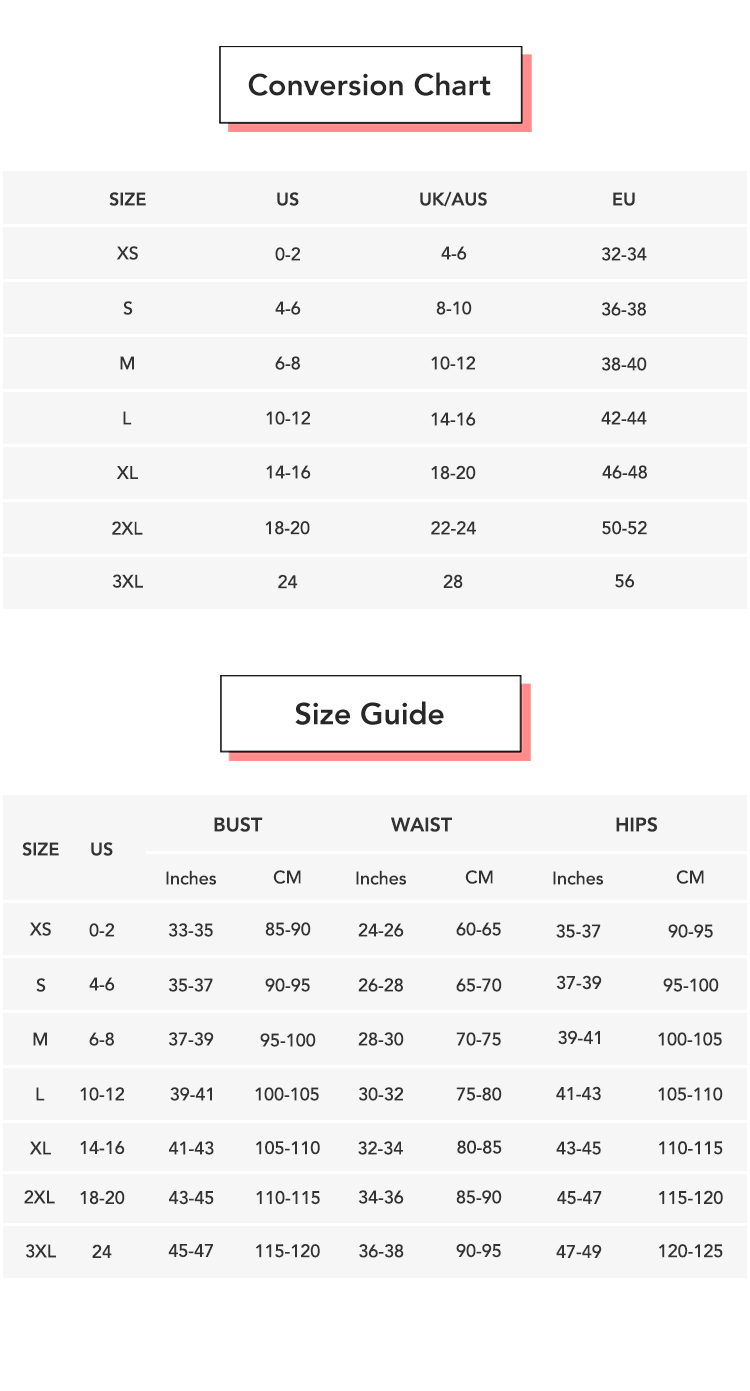 Reviews (5)
I like this outfit will probably wear separately if I ever can get into the shirt . Super small like two or three sizes too small . Pants fit good . Polyester material..... I would wear the pants with a black shirt and I would wear the top with some black leggings just to break up the huge Queen lettering. So if the top fit it would be two outfits in one.
This outfit is perfect for a relaxed day of chilling, just hanging out with friends, and comfortable family outings. Love the color. Super cute and comfortable. Would purchase again.
Cute outfit and very comfortable. I feel like the fabric is so silky I have to pull the top down at the waistband often. However, easy to deal with when you consider how comfortable this outfit is.
The pants fit as expected but the shirt is a little snug. My bottoms are usually smaller than my top too which I thought these would be a bit bigger than the top but that's not the case. I do love the set though. I gave the shirt to a friend and she loves it!!!