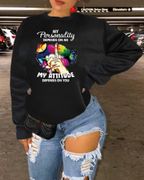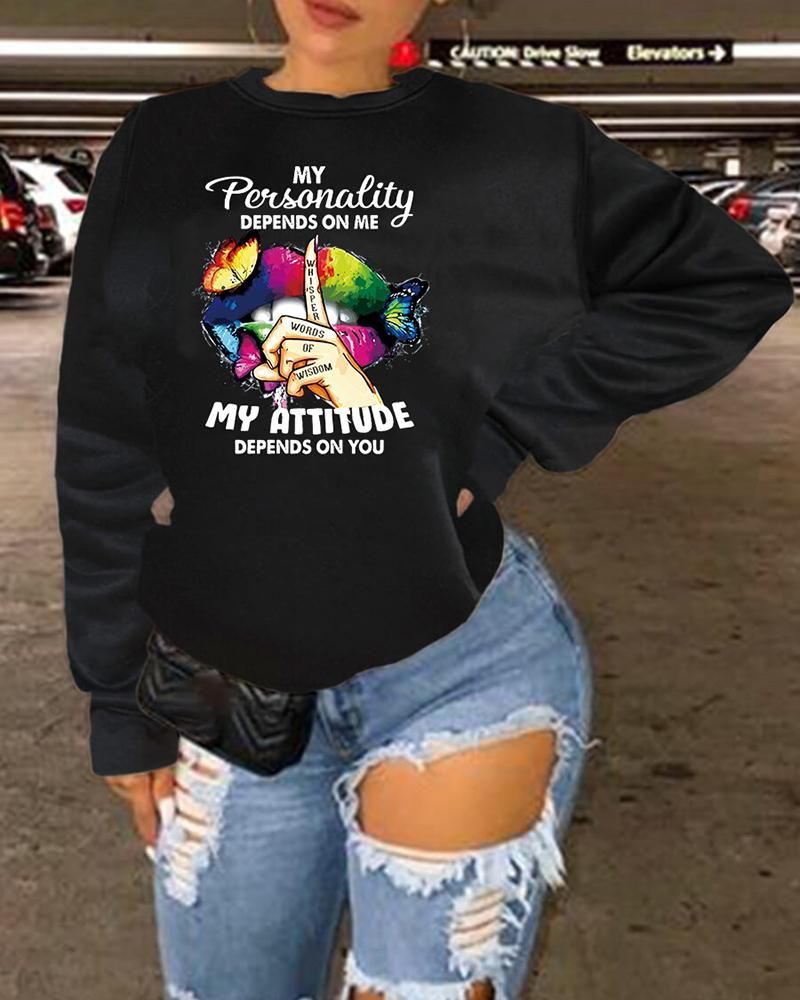 Letter & Finger & Lip Print Round Neck Sweatshirt
(6)
Free Shipping
Free shipping over
$49
otherwise a flat rate of $3.99
Return Policy
Material:
80% Polyester, 20% Cotton
Pattern Type:
Letter, Finger, Lip
Reviews (6)
I bought this for my sister for Christmas gift as ahe loves wearing sweatshirt. Product arrived quickly and in good package. I know she will love this.
I love the color and the finger & lip print. It is not a loose fitting typical kind of sweatshirt. But it is very comfortable and could be worn in many different types of situations both casual and more dressy.
I'M OBSSESSED!!!!!!!! I have been in the market for a sweatshirt that was more than a sweatshirt. This is very versatile. It has multiple colors in the center and can pair with any pants i have. Would recommend!
This sweatshirt is beautiful and comfy!! I get a ton of compliments every time I wear it. I'll be ordering more colors.