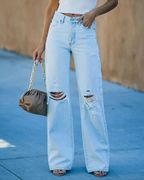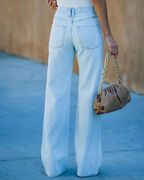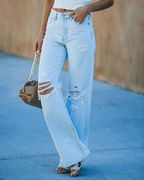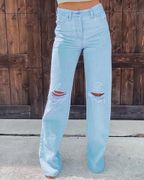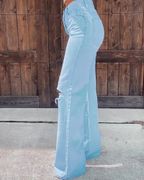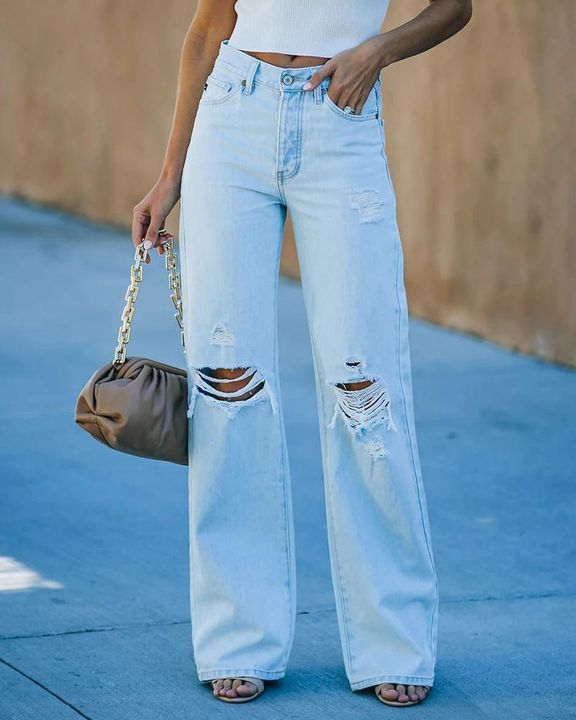 90s Vintage Knee Ripped Pocket Detail Wide Leg Baggy Jeans
(10)
Return Policy
Shop women's quality denim jeans and denim shorts from Flamingo Shop and find your perfect fit including mom jeans, skinny, straight, high waisted, low rise, boyfriend, flared, ripped jeans, plus size and more.
Reviews (10)
I just got them! Amazing jeans! I was worried about the sizing but they fit great! The material is of good quality. Very satisfied with this purchase!
These are amazing! They have just enough stretch! I've been looking for a wider leg Jean for a long time now! I have a large butt and thighs, it's hard to find jeans that look good let alone a pair with wide legs that won't make me look fat-these are perfect!!!!
These accommodate weight fluctuation. They are stretchy, but still have that levi Jean vibe. I ordered a second pair and I love them! I am a muscular medium build when I'm working out and when it's been hectic I lose a little weight and these still fit all stages, especially when I'm bloated.
These are probably the most comfortable jeans that I own. They are so super soft and stretchy they remind me of angel Brand jeans but at a fraction of the cost. They have such a great stretch to them I love the little detail around the ankle with the flare and the slit it's really cute. They're so comfortable and nice to wear. They feel like leggings but they look like jeans but they're not jeggings.