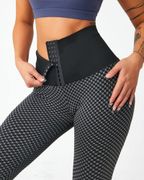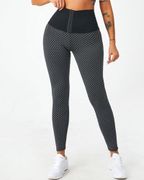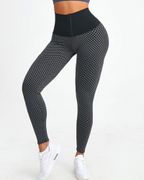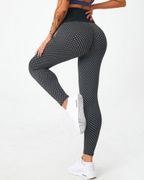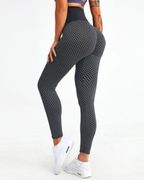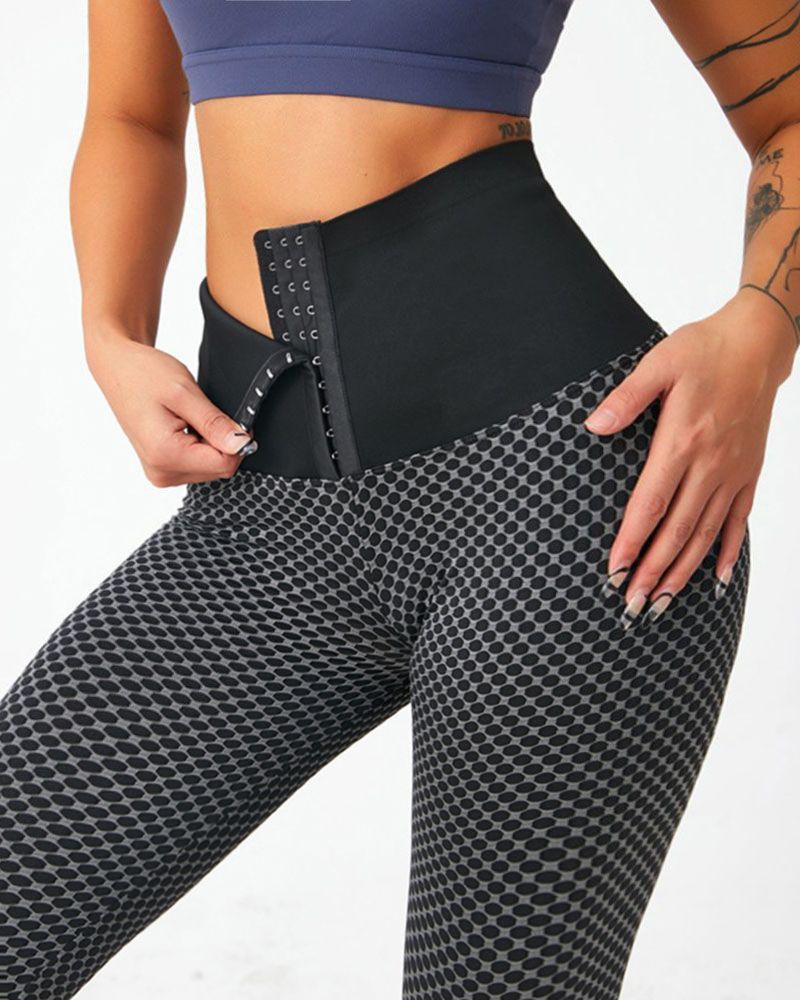 Honeycomb Textured Hook & Eye Sports Leggings
(5)
Return Policy
Material:
90% Polyester, 10% Spandex
Reviews (5)
I normally buy a large I am 5'8 165 but the large was huge im currently wearing a medium and they are perfect. I ordered the black one for there fall weather and the gym. I love these they are so soft I cant even fell them around my waist! they are a MUST Have!
These are epic! I am 5'2" and 132, got the medium short. They go to right above my ankles, which is fine. The waistband is very comfortable. Not too thick, but you're not gonna make it outside in 90 degree weather all day. Hides all of my bumps and lumps. If Amazon had some better colors, I'd buy more!
I searched a long time for leggings that were mostly cotton and not made specifically for yoga. As a busy mom I just needed something comfortable that I could wear chasing after my toddler. These are perfect! They are very soft and have just the right amount of elasticity. I'm 5'8 and 165 lbs and the large fit wonderfully. I ordered with the wardrobe to making returning easier if I needed to.
These leggings are a good quality....thicker than other leggings. They would be too heavy to wear in summer but are great for the other 3 seasons. I got the gray and am pleased with the fit. Will be ordering more colors.