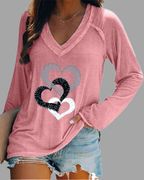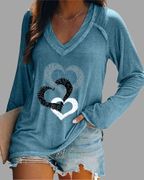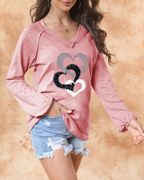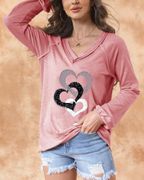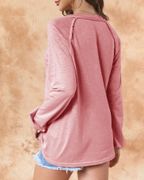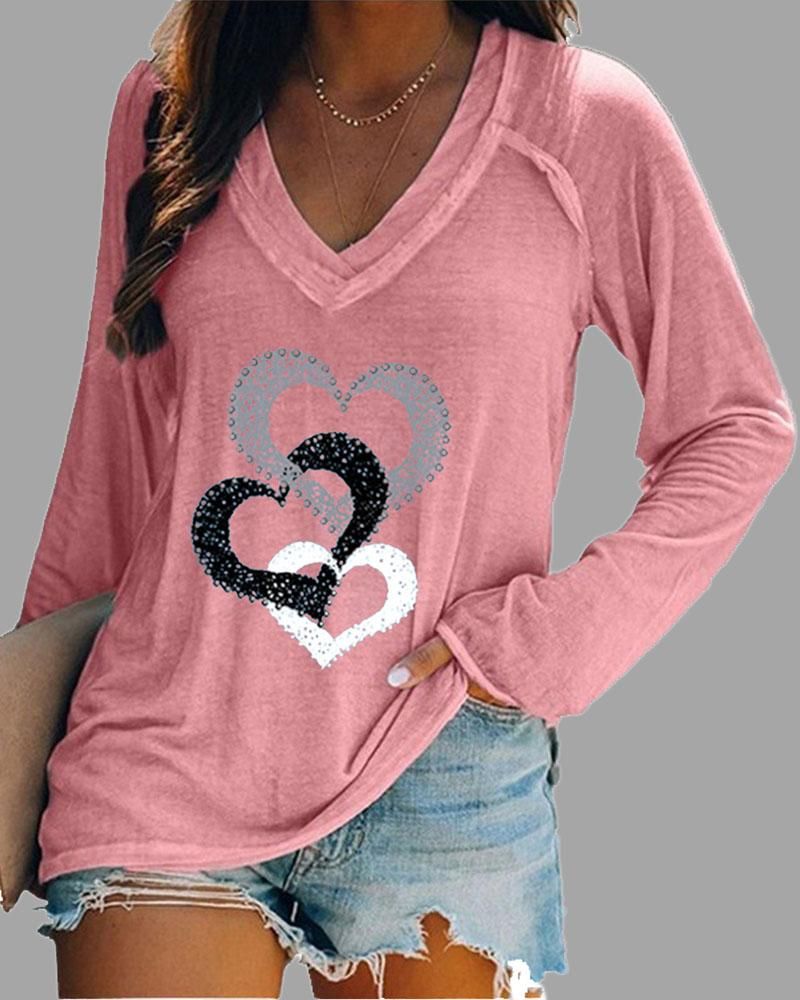 Heart Pattern Print V Neck Top
(5)
Return Policy
Material:
65% Polyester, 35% Cotton
Pattern Type:
Heart Pattern
Reviews (5)
This is such a great basic shirt. The slouchy sleeves don't get in the way of your hands, and it can be worn off either shoulder, or just as a really wide scoop neck. Its long enough (as I showed in my pictures) to cover front and rear of leggings and the gathered hem isn't tight so you can still move without it riding up all day.
Lovely material, fits very nice. Would recommend this v neck tee
The sleeves are very cute, looser at the top and fitted at the bottom. I would definitely say this is a lightweight sweater or almost more of a shirt. You can wear it off the shoulder or on both shoulders! It has a nice ribbed knit fabric too, and is fitted on the bottom.
Gorgeous shirt. Very soft and well fitting. Buy it . You wont regret it!