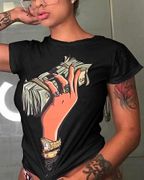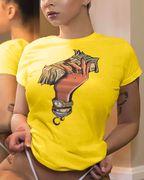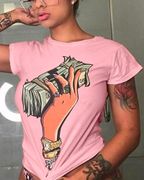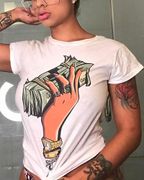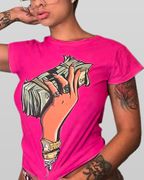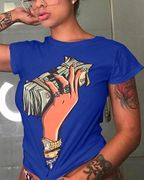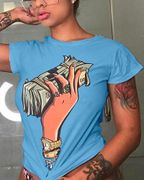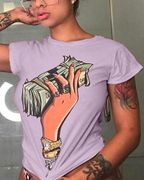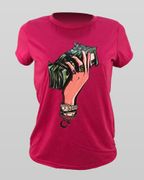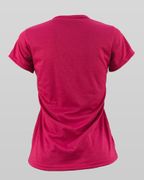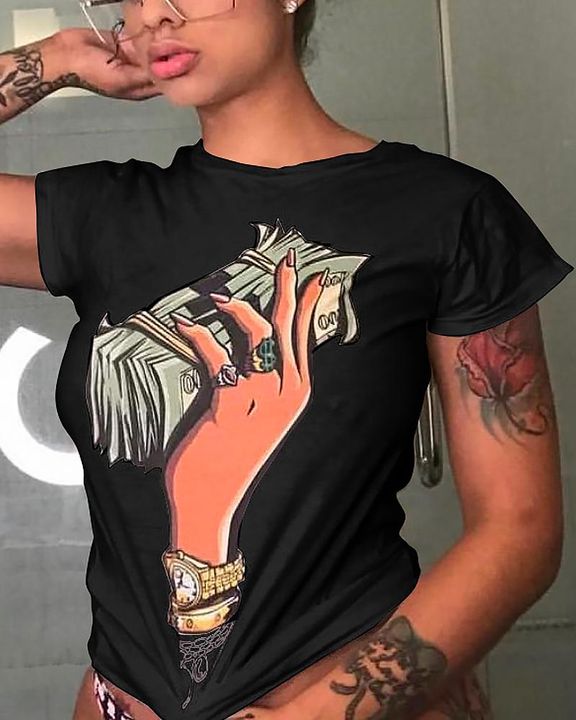 Hand & Money Print Round Neck Top
(5)
Return Policy
Discover the latest trends and styles of women's shirts, tops and blouses at irresistible prices. Tailored to fit perfectly, find quality tops for women, button up blouses, tunics, plus size shirts and more.
Shows (2)
@Latoya Hamilton
Black / L
@flamingo
 It's that amazing comfy stretchy material. It's super versatile and I wear it
Reviews (5)
Very cute! My favorite shirt to wear.The fabric is amazingly smooth.I am very happy with the material.It's a lot softer then I was expecting it to be. I feel like it will last a long time.
Looks amazing. Like it's vintage.I needed more graphic tees so this one was a must! Love the fit, nice feel to the fabric after washing. Super comfy!
Love this shirt! Comfy and love the vintage look. Definitely one of my favorite graphics.The quality exceeded my expectations! Got complimented first time wearing it out.
Love the quality and the fit is great.This is an awesome shirt to wear.This t-shirt is fabulous,I wore it and received a lot of compliments.I would recommend.