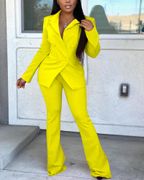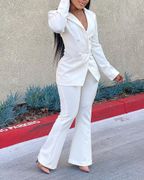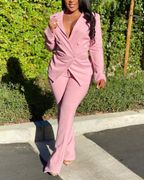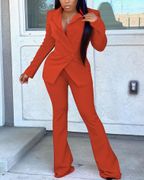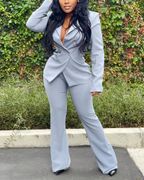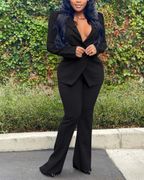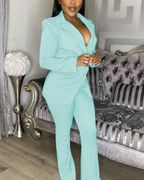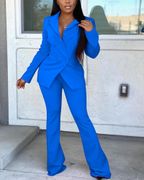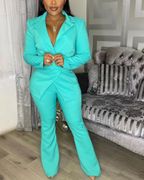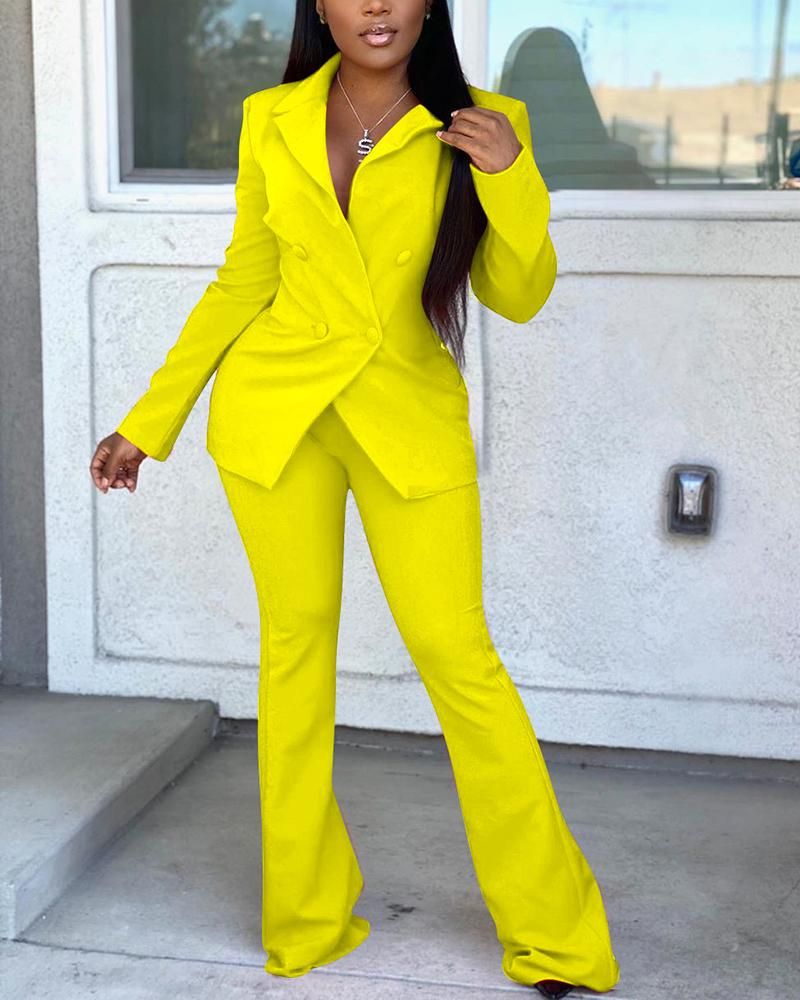 Gigot Sleeve Lapel Neck Double Breasted Blazer & Pants Set
(4)
Return Policy
Material:
95% Polyester, 5% Spanex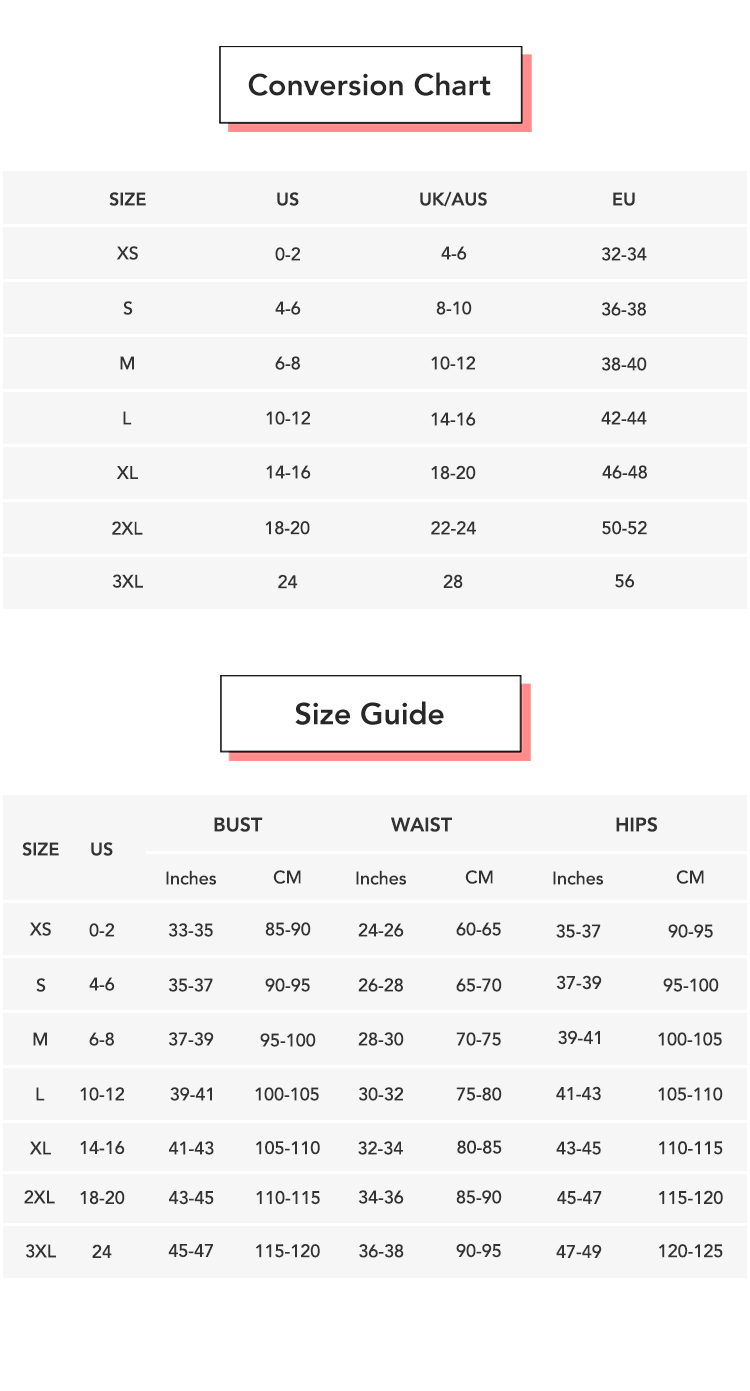 Reviews (4)
Wow! Beutiful set and so comfortable! Love it. I didn't expect that. I accually ordered 2 different sets and I chose this one. Feels high quality and the color is beutiful. I will buy more for sure.
This is a great suit for the price! It's stark yellow and super bright. There's a lot of stretch to it, the pants are of great material so very comfortable. It's definitely a nice look, I love it and wear the pieces together and separately.
This suit is everything!!!! Fits like a glove and very sophisticated! The color is sooooo beautiful!!! Definitely a head turner. Would purchase again!
This was so much better than I expected! I wanted a black suit for an event. When I came across this I decided the price made ordering worthwhile. So happy I did! My husband loved it & I got tons of compliments. The material is perfect, too!!