Fitness Strap Waist Trainer





(5)
Material: 100% Chlorofiber
Shows (2)
@flamingo - post
This item fit very well and when I wore it it was not too tight on me but it does hold everything together! It also isn't too noticeable when wearing t-shirts and some dresses!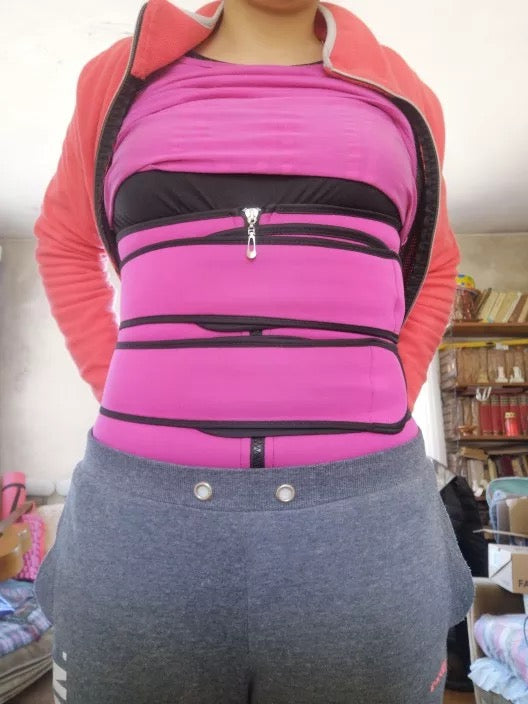 @flamingo - post
I absolutely love this waist trainer. I've lost inches on my stomach since wearing it for about 2 weeks now. My brother noticed the change and asked me to purchase one for him.
Reviews (5)
St******* T.





Super easy to put on and comfortable. This one is wayyyy easier to put on in just 2 seconds and has awesome support. This one I wear around the house and during workouts.
Ela*********kins





I love it! It has my posture on point! I am already seeing my waist come in! I love the silhouette it gives me in my clothes.
M*****le





I feel like this waist trainer will help a lot to carve out my waist and lose visceral fat in general. Great back support!
Cha********tin





This came in great packaging and it looks nice. Fits great so far. The size chart worked perfectly for me.