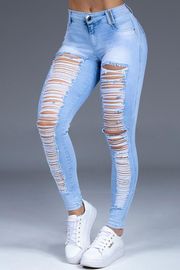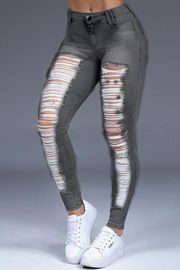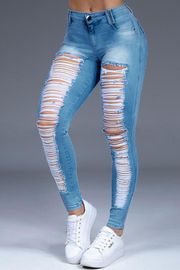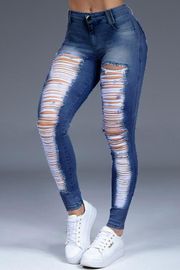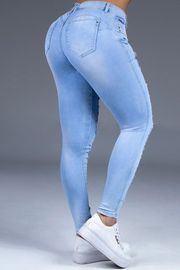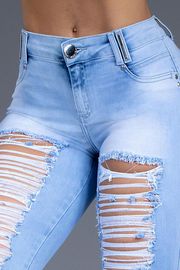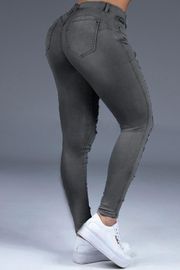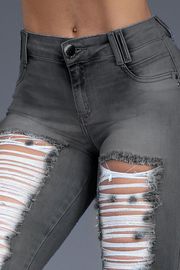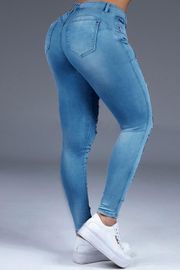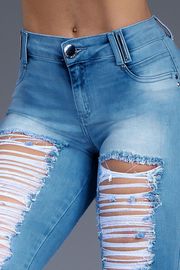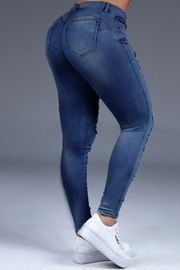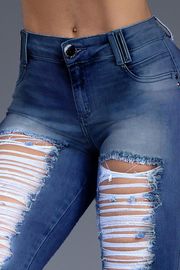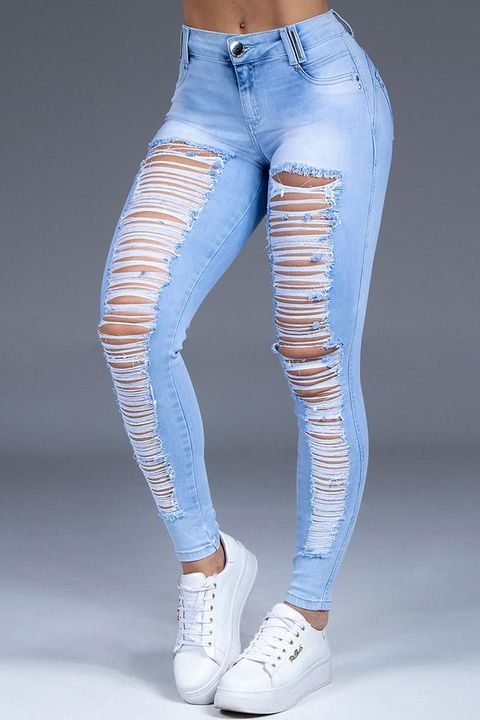 Extreme Distressed Stretch Butt Lifting Skinny Jeans
Material:
70% Cotton, 28% Polyester, 2% Spandex
Details:
Ripped, Button, Zipper, Pocket
@flamingo
These things fit wonderful! The color is good for sure - the pics I attached show it well. I super recommend.
@Stella
Not a good pic but I love these jeans!!
@Nyesha
Love these jeans!!! They are so soft, stretchy and so comfortable! These are true to size! I get so many compliments on these jeans!
These jeans most likely wouldn't be great for someone who has really long legs if they were wanting a true bell bottom type jean. The material also has a little elasticity to them so they're not super restricted and tight! So far I love them!!
Love them! I just ordered more. Very comfortable waistband. Color and fit were as expected.
BAD ASS!!! Get these! You won't regret it! Definitely wish this seller had other great options in the form of this produce besides color changes,thank you!
They are honestly no dislikes! They're cute though. For women with nice curves (unlike mines) they'll look GREAT!