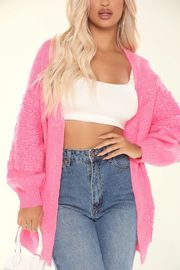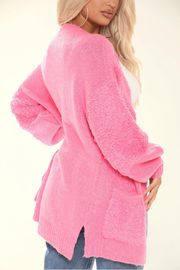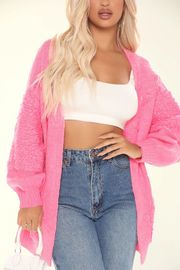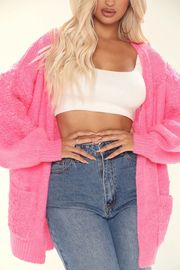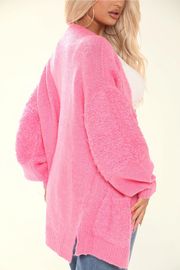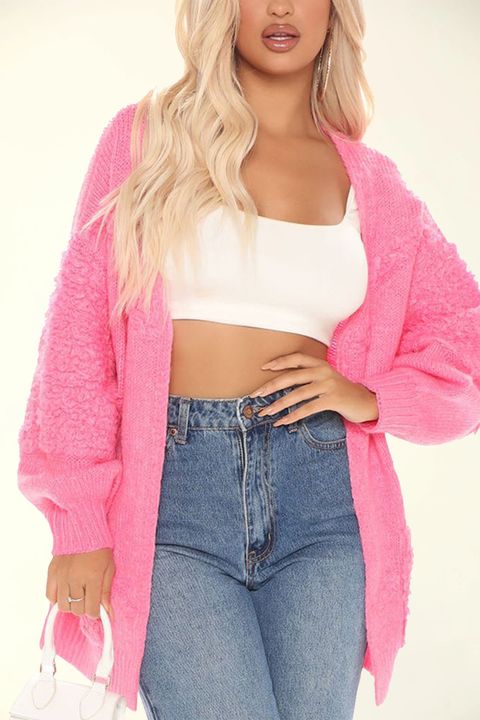 Dual Pocket Split Hem Open Front Cardigan
Material:
46% Acrylic, 24% Nylon, 24% PBT, 6% Fleece
*This data was obtained from manually measuring the product, it may be off by 1-2 CM.
How to measure your Body?
1. Your bust
Measure the circumference over the fullest part of your bust.
2. Your waist
Measure your waist at the thinnest place.
3. Your hips
Measure the fullest part of your hips.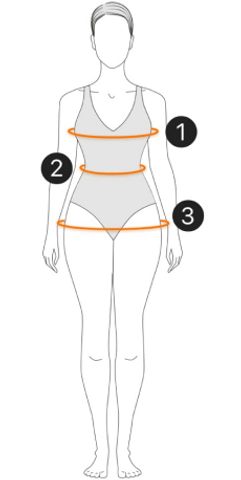 Very comfortable, works well. It has pockets!!! 😍 RECEMMEND IT TO MY FRIENDS!!!!
Very comfortable, works well. It has pockets!!! 😍 RECEMMEND IT TO MY FRIENDS!!!!
Reviews (5)
When i tell you it was hot outside and i still wore this sweater..i was excpecting it to be itchy but Its exactly what i planned it to look like and so comfy and breathable i even slept in in accidentally once.
M**************i
12/05/2022
I absolutely love this sweater. Size large was definitely the way to go because I wanted it a little baggy and oversized. The arms aren't too long and it goes a little below my butt, and I can wear another sweater under it. It honestly just checks all my boxes. Hope this helps!
B**************d
04/05/2022
This is the perfect chunky cardigan of my dreams. The arms are super long and have a nice drape around the wrists, and it basically feels like I'm walking around in a cozy blanket. It's not itchy which is what I was most worried about, and it's not too heavy. I would say it is the ideal late fall cardigan.
I am 5'7" and 145lbs. I'm leaving a review because I scoured the previous ones while determining which size I should buy and I thought I should pay it forward!