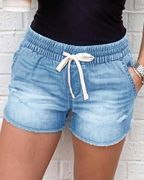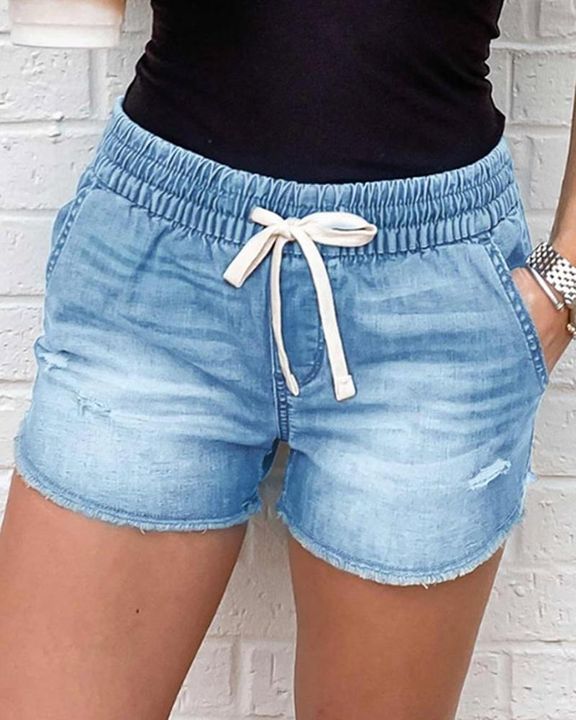 Drawstring Elastic Waist Slant Pocket Denim Shorts
(5)
Return Policy
Enjoy comfort and style with Flamingo's range of women shorts. Choose from cotton twill or denim, as well as jean shorts, overall shorts, plus size shorts, pajama shorts, workout/gym shorts, dressy and casual styles.
Reviews (5)
I bought three different pairs of these for my trip to Disney and they worked great! I'm really self conscious about my legs and I don't like to wear shorts, but these were long enough to fully cover my rear end and a part of my upper thighs but short enough to keep me cool. Definitely recommend these as go-to shorts for tall women. :)
These are great. They have tons of stretch. I could have sized down I'm sure but I got them to wear daily and with my son I'm all over the place playing so I need to be able to move with out restriction.
I love these shorts! I was in the market for new ones after dropping 2 pant sizes and my old ones were flapping in the wind. They fit perfectly, hug me in the best of ways, and the leg length is perfect for my height.
These are hands down the most comfortable shorts I've ever owned. They fit perfect, length is great (not to long and definitely not to short), the crotch is comfy. I'm throwing that in the review because some shorts really aren't comfortable in that area. These shorts are so comfy I literally didn't change out of them to go to bed.