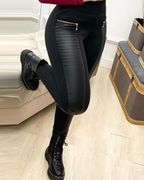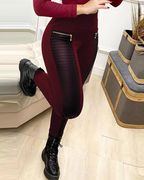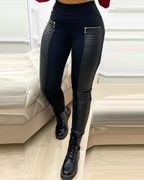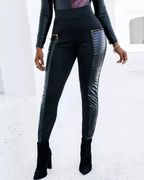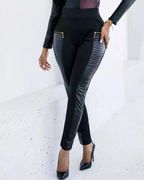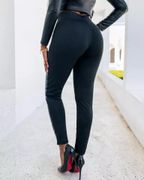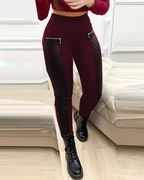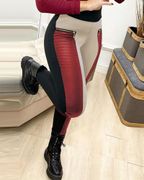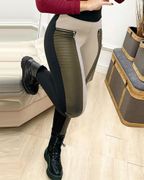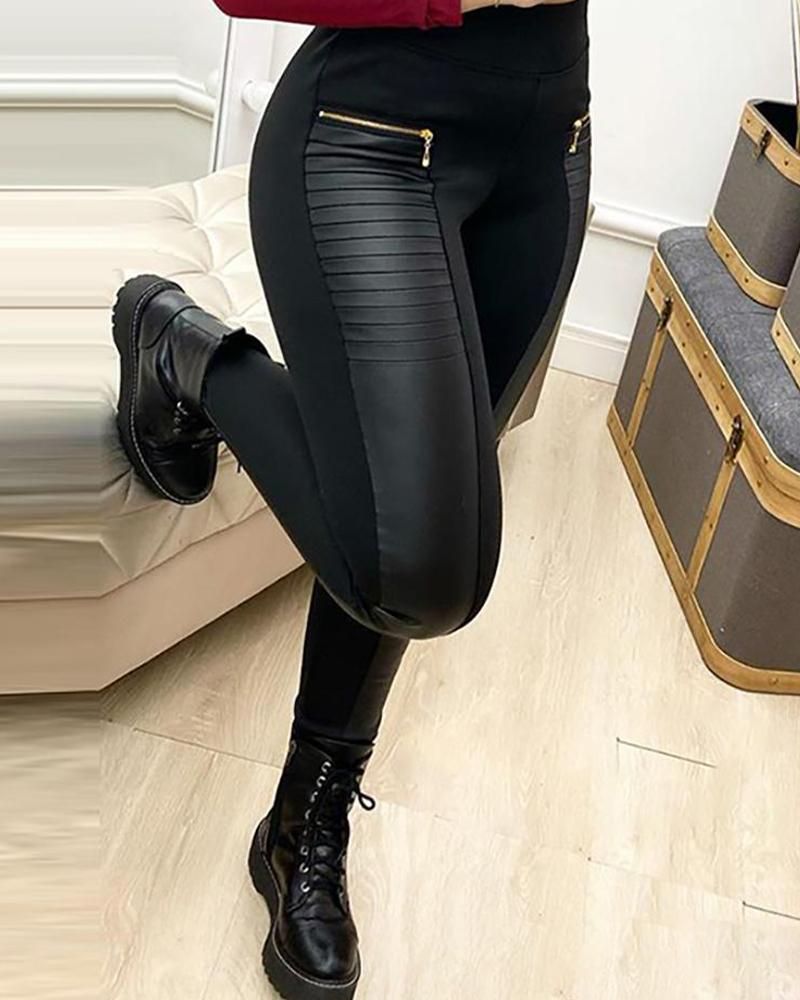 Contrast Panel Zipper Detail Faux Leather Pants
(13)
Return Policy
Material:
88% Polyester, 12% Spandex
Shows (54)
@flamingo
These pants are awesome and true to size. Regardless of your body shape, there's a good chance these pants will perfectly fit you. Excellent stretch, good feel & surprisingly very comfortable. I'm glad I took a chance with this company.
@flamingo
These pants are awesome and true to size.
@flamingo
They are very well made and super comfortable even after a night out dancing.
@Elise Jimenez
Super comfy and beautiful color! Would definitely buy again!
@flamingo
I really like these. They are very fashionable and sexy. I'm really happy with how it fits and the quality is amazing for the price. The zipper design is soooo beautiful. Buy these ladiessss!
Reviews (13)
Buy these pants!! Fit awesome and so comfy and look really nice! I purchased these in a large and they fit like a glove but comfortably.
The high waist was very comfortable and I wore these the first night with a corset which looked perfect. Overall, very happy with the fit, the look and the quality!
These pants are amazing and I wish I could wear them every day! I feel incredibly sexy and confident in these. They are thick enough to not show every dimple and high waisted to provide some tummy control.
Since I have so many of the same types of things in my wardrobe these days, I decided it would be fun to change it up a little bit and find some things with a more interesting look. These pants are exactly what I was hoping for! I put them on with a maroon cold-shoulder tunic I also just bought, and a pair of black combat style boots, and my 4 year old daughter said, 'mommy, you look so cool!' Good enough for me! She is a real fashionista and difficult to impress. My husband really likes them on me as well. These pants have a very sexy quality to them, akin to the pants that Sandra Dee wears at the end of Grease when she dresses up like a bad girl.