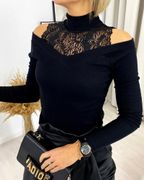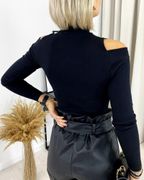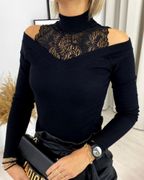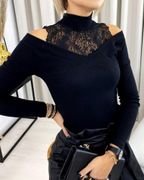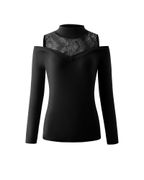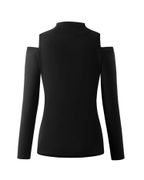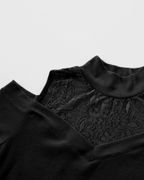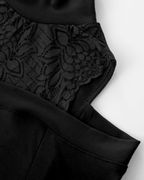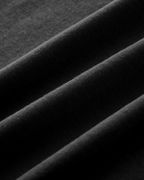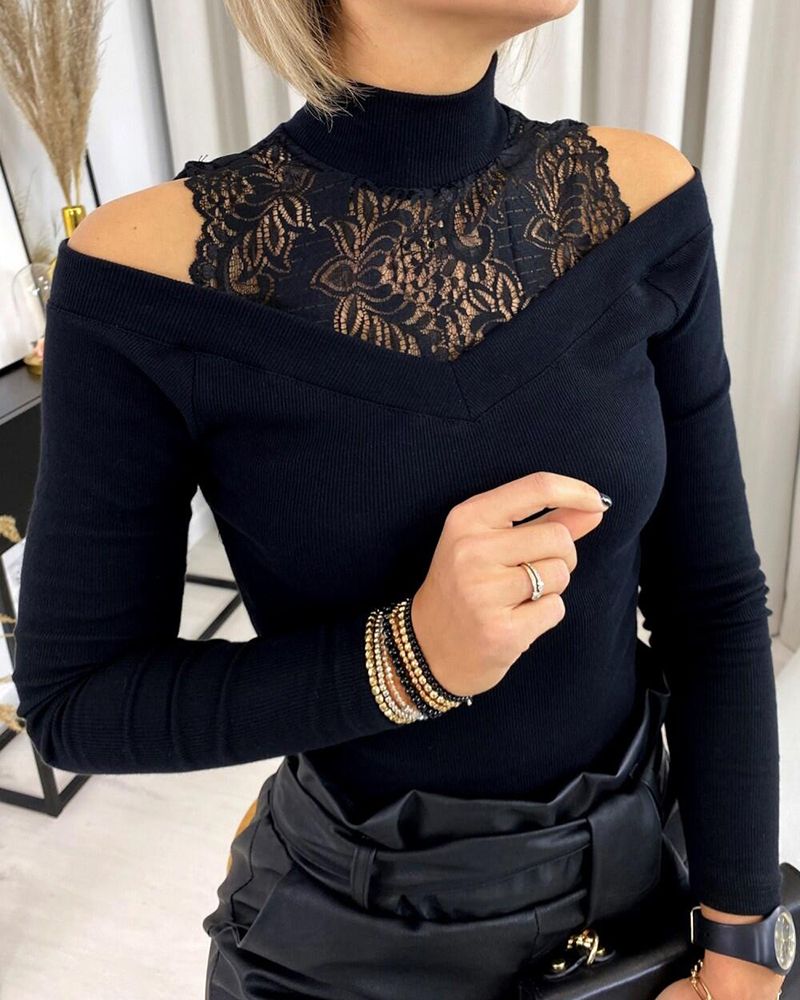 Contrast Lace Ribbed Cold Shoulder Blouse
(5)
Return Policy
Material:
80% Polyester, 20% Cotton
Details:
Contrast Lace, Rib-Knit, Hollow Out
Shows (3)
@flamingo
beautiful lace top,. the size fits well. a little short on the length but with high waisted jeans it looks good. I recommend for an evening dress it falls well on the chest without being too cleavage
@flamingo
very nice T-shirt, open on the shoulders and its lace looks very nice, I recommend it, it is like the picture size very well
@flamingo
Very very pretty, more beautiful in real life than in the picture, makes it very well worn. Simple but with a great effect. The fabric is not crazy because it is completely synthetic but the lace is nice.
Reviews (5)
I was so nervous about this shirt because it looks great on the skinny model in the pictures. But I'm a bigger girl with a short torso and rolls. It's comfortable and even my husband felt it and said it felt soft. The collar part is beautiful along the neckline (even for a girl with not so great shoulders and an almost non-existent neck). Nothing was too tight and I felt it fit as expected. I am actually going to buy another this week in another color. :)
As soon as I got the delivery notification I retrieved the package, ripped it open and tried the blouse on. I LOVE it! The material is soft and well made. I bounce between a medium and large in tops, and if they're lace I always get a large. But I listened to the reviews and ordered a medium and I'm glad I did. It fit just as I wanted. The sleeves are a bit long but I'm not worried about that. I like long sleeves. This is a beautiful, sexy but still classy blouse. I can't wait to try it on with the leggings I bought to wear with it.
I really was hesitant to buy this because you want something like this to be a perfect fit and with lace on top you never know how that can go. i am 5'7.. 180. 38 C . A large fit perfect. Fits like a glove but not uncomfortably tight. It's got stretch. I think it's pretty great quality for the price.
Read other reviews and size chart and decided to purchase size M in black. It fit perfectly! My measurements are 37 - 32 - 36. I have a bit of a belly and this shirt covers up my flaws nicely! It fits nice and snug at the shoulder and chest area then is form fitting but not tight from the waist down. Very flattering when paired with high waisted pants! The lace is relatively thick/great quality and so pretty.