Contrast Color Ribbed Zip Detail High Neck Jumpsuit





(9)
Shows (11)
@Latovia covington - post
Burgundy & Yellow / S
Jumpsuit is beautiful... just wish I could have gotten it in an xs instead of small because it was still a little big in the hips area.
@Patrice Miller - post
Black & White / S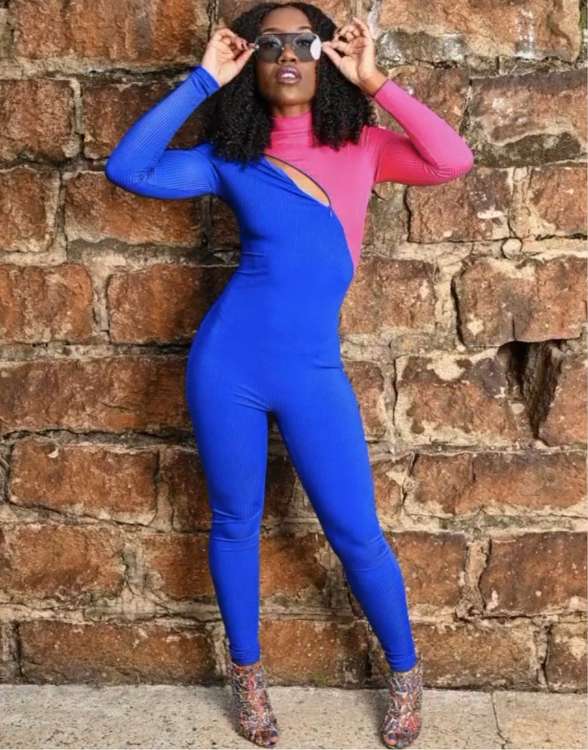 @flamingo - post
@Ti'Ana Sharp - post
Army Green & Orange / L
Very comfortable. Looks just like the advertisement. I can't wait to wear it! Delivery in just 10 days. Did not disappoint.
@Ti'Ana Sharp - post
Army Green & Orange / L
The fabric feels great and is very flattering. Delivery only took 10 days. . I will order from here again!
Reviews (9)
Ap******bb





The zip does work well. It does as pictured. The material is high quality and is the same patteren and stylish as pictured. Great stretchy fabric. Great price. Fast shipping. Neatly packaged. I absolutely love this jumpsuits going to order 2 more
Pa******son





I purchased the outfit for our family gathering party. It fit true to size and the length was perfect. The zip work well, it's a special desigh, the colorblock is what I like most. What's more, it show my curve impeccably, recommend it!
Og******rry





Pants is long enough, above my ankles, just what I wish it to be and the jumpsuit is beautiful love it. Material is great! It looked just as pictured! I love the way the zipper opens at the front, special and cute. I looked great! So many compliments
Ad******edy





It fits perfect! Stretchy and comfortable! Curvy..the most I love this jumper is the front zip, it's very cute and special. And the two colors in one item is matched impeccably! Alot of compliments! Recomend it to all my friends and relatives.