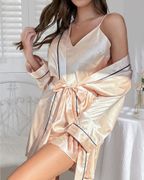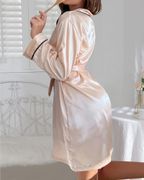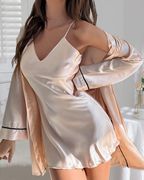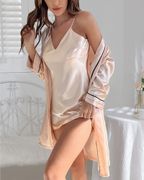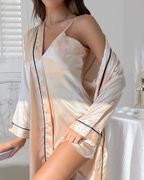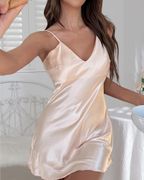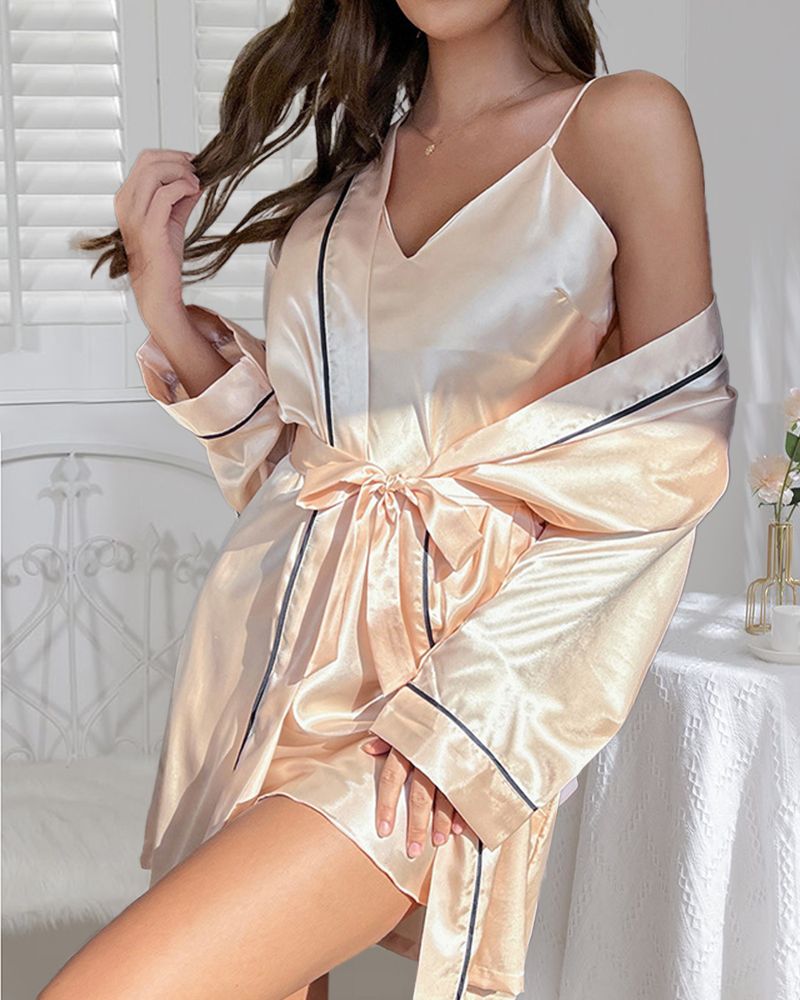 Contrast Binding Lettuce Trim Satin Slips With Belted Robe
(4)
Return Policy
Details:
Lettuce, Contrast Binding, Belt
Reviews (4)
I got a large here and love it. A little bit of sex appeal and a lot of class! Very nice!
This is soooo great! The stitching was done properly, the fabric is nice and soft, I def recommend this set!!
I was impressing with the quality and over all look. I will definitely be buying again for them. The price was great and the quality great. You can't go wrong.
Stop looking! You need to have this! I love how the fabric feels! 😍 It is perfect! 😍💖 100 stars! I love this set. It's soft, sexy and affordable. Just buy it!!! I am sure you will be in love with it!!!