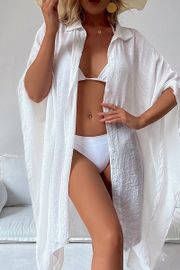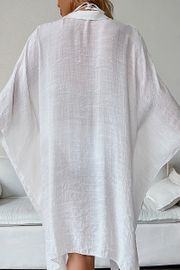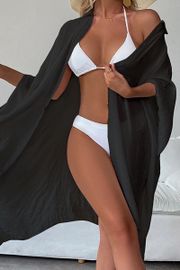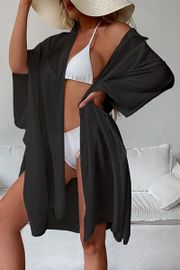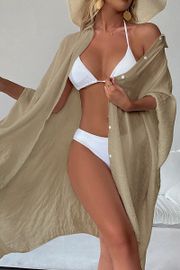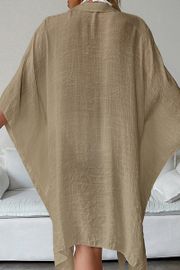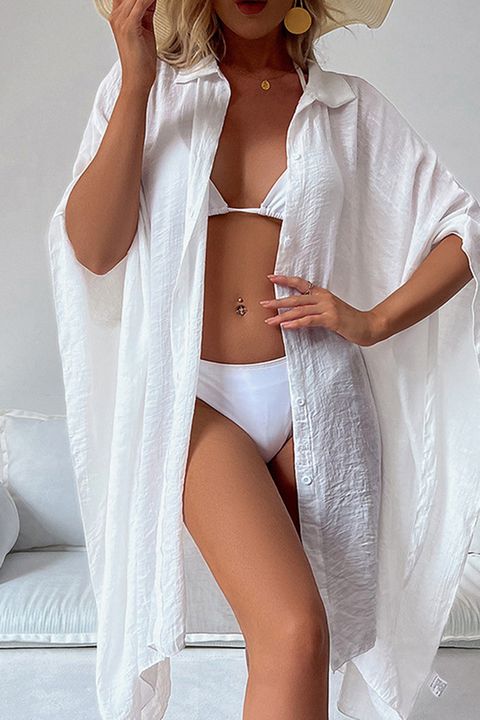 Batwing Sleeve Button Down Kimono Without Bikini
Reviews (5)
Nice and long. Bought it for my cruise and it's just right in being not too thin and not too thick. I bought white but I may buy another color soon.
Bought this for my spring beach vacation to wear with many outfits on cool evenings. I ordered a large in white and it's so summery and beautiful. I love the length and that it's lighrweight. Beautiful! Love it!
I've been looking for a kimono just like this. It is light weight, but good quality. I usually shy away from light colors, as they show bulges too well, but this kimono really does not! Very nice when worn over a light dress or layered with a tank top. I'll probably buy more colors.
I love this!! It's comfy, the sleeves are long enough ( which is hard to find for me! ) and I'm pregnant, so since I'm wearing leggings all the time, it's nice to have a cardigan that goes past my behind! It makes me feel so much more comfortable! I would definitely buy it in another color as well!